The folks at Midtown Wine and Spirits have informed me of three new offerings from New Belgium Brewing Co. At $9.99 per six pack, you will not break the bank trying them. I am still in Florida drinking
Bells Two Hearted Ale
and
Hopslam
, but I will try these when I get back. Feel free to post your thoughts in the comments section. You should be able to find these beers at any Wine & Spirits store with a good high gravity beer selection- Graces Plaza, J Barleycorn, Red Dog, Midtown, Froogal MacDoogal, Cool Springs, Red Dog, etc.
"Winner of four
World Beer Cup
medals and eight medals at the Great
American Beer
Fest...Abbey Belgian Ale is one of founder Jeff's first two Belgian style homebrews (along with Fat Tire). Abbey is a Belgian dubbel (or double) brewed with six different malts and an authentic Belgian yeast strain. Abbey is bottle-conditioned, weighs in at 7.0% ABV, and pairs well with chocolate (or boldly served by itself) for dessert."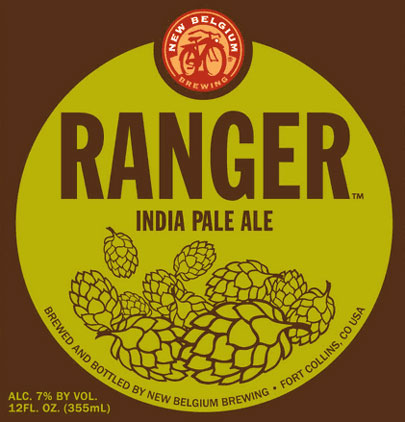 "
Bring out the hops!
This clear amber beauty bursts at the starting gate with an abundance of hops: Cascade (citrus), Chinook (floral/citrus), and Simcoe (fruity) lead off the beer, with Cascade added again for an intense dry hop flavor. Brewed with pale and dark caramel malts that harmonize the hop flavor from start to finish, Ranger is a sessionable splendor for all you hopinistas."
THREE POUNDS of HOPS per Barrel!
70 IBUs/6.5% ABV

"This Trippel Belgian Style Ale opens with a bold blast of hops that slowly gives way to the fruity esters implied by its Belgian yeast strain...In the Belgian tradition of brewing singles, doubles and triples, Trippel is the strongest with the longest fermentation. Remarkably smooth and complex, the bottle-conditioned Trippel is spiced with a trace of coriander." 7.8% ABV